Hello Everyone!
I am so crazy excited for the start of the conference tomorrow I don't think I will be able to sleep, like a kid on Christmas morning, only instead of opening an ill fitting sweater tomorrow, I will be opening up knowledge!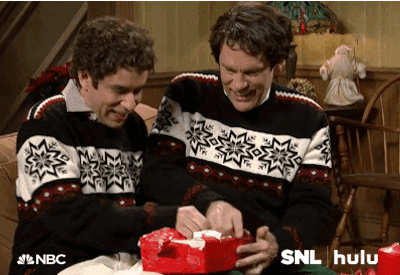 Now before we even get into the schedule of events for tomorrow, first a short story to illustrate why Austin is becoming one of my favorite cities.  Denise Demello and myself were pulling one of our "random hangouts in a random state nowhere near where we met" hangouts and we stumbled upon a place called Voodoo Doughnuts.  I love doughnuts, so we waited in the crazy long line.  We got to the front of the line and were trying to figure out which doughnuts and how many we should get when the cashier interrupted with this:
Cashier: Are you guys just looking for a lot of doughnuts?  We sell doughnuts by the bucket.
Denise: How much is this bucket of doughnuts?
Cashier: 10 dollars
Me: Then of course we want a bucket of doughnuts.
And that exchange lead to me looking like this for the rest of the afternoon:
Anyways, enough about doughnuts (just kidding there's no such thing as enough doughnuts) the conference is shaping up to be amazing tomorrow.  It all opens up with Dan Rather giving out the Rather Prize for the person who has helped Texas education the most over the past year.  I can't wait to hear from Rather as his "New and Guts" has proven to be a bold and well needed bastion of truth in these dark times.
After that there are literally hundreds of panels throughout the day.  There are several I am going to try to get into including one about social emotional learning, one on injecting creativity into content, and one where they will teach you basic app development on the spot and help you design your own educational app right then and there.  There is also a meetup of educational YouTubers or EDU-Tubers which I will definitely be in attendance for to get help and inspiration on getting my channel up and running.
The day culminates in what is sure to be the highlight of the conference for me: #SharkTankEDU.  SharkTankEDU is the panel I am on which was put together and will be hosted by Preeti Birla and Alana Laudone.  The premise of the panel is exactly like the premise of the show.  There will be a panel of "Sharks" made up of educators including myself.  Two companies will pitch their ideas for edtech products to us and we will determine whether or not we would use this product in our class and offer feedback to improve the product.  The only difference to the show is we don't offer them any capitol because we are teachers who don't have any capitol…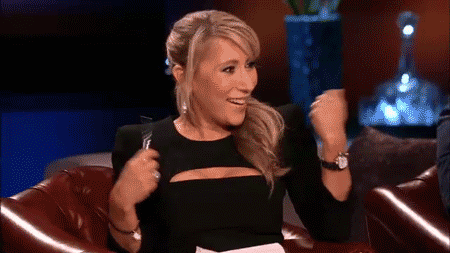 Tomorrow is sure to be an amazing day I can't wait to share everything I learn with you!
❤ Keough