It took me a really long time to write this post because I was having a hard time putting into words how amazing of a time SXSWedu was and why I felt it was so important to me as a teacher.  Hopefully this post conveys that to you and maybe even piques your interest to learn more about the conference.  I will have a string of posts coming out over the next couple of weeks to go into details and list resources that I received over the week, this post will serve as my general reflections on the conference.
First of all, let's make sure we are all on the same page here, teaching is a crazy stressful job.
That doesn't mean that your job isn't stressful, we can all have stressful jobs this isn't a competition, hell we live in a society where if you aren't at the brink of emotional collapse you are considered lazy, but that's  a post for another day.  I feel like teachers get a particularly bad rap in the world though.  You hear things all the time like "Oh you're a teacher, got to love those hours right?"  Oh you mean the 7:30 – 3:00 paid work hours followed by the 4 hours a night of grading and lesson planning without counting staying after school with students or coaching a sport or running a club that are unpaid?  Moral of the story the teaching profession (like many others) is a really easy profession to get lost in the day to day.  This is so counter to what good teaching is.  A good teacher should be allowed to reflect, grow, and better themselves professionally, which is where SXSWedu comes in.
SXSWedu was an amazing conference with thousands of teachers who just want to get better at what they do because they love their students so damn much.  It was so refreshing to be surrounded by like minded people sharing ideas and resources.  It was such an amazingly collaborative feeling.  I met teachers from all over the country who just wanted to share what they do.  Two in particular Glenn Whitman and Ian Kelleher ran an amazing workshop on Neurology and how it relates to learning that was completely (pun intended) mindblowing.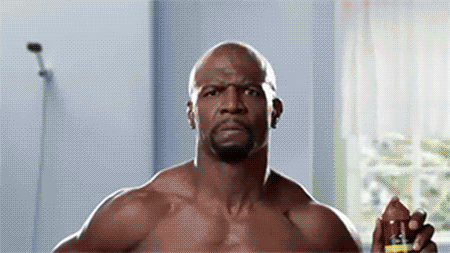 I will be doing a book review of their "Neuro Teach" as soon as I am finished reading it (spoiler alert, it's amazing).
There were amazing talks on equity in education, how to reach all learners, how to use technology in the classroom to enhance learning and many other things.  There were literally hundreds of sessions including presentations by public figures like Dan Rather, Tim Ferriss, and Brene Brown.
Now I usually undergo the same kind of roller coaster every conference or PD I go to.  First I feel super guilty that I haven't already been doing all of the amazing things I am learning about.  Then I feel super energized and excited to get back to school to start putting the new strategies I am learning into action.  Then I get crazy overwhelmed because I have learned so much and I think that I will never be a good enough teacher to put everything I have learned to use and my kids will always suffer for that.  Finally I realize that every little change I make will benefit my students and even if I never get to a place of doing everything, I will always strive for better and that's exciting.  This conference followed the same path and I am super excited to get to work.
So those are my initial thoughts on the conference.  I can confidently say it was one of the greatest things I have ever done in my teaching career.  Want some more details to hold you over until my next post hits?  Here is a video playlist that the SXSWedu people put together to recap each day of the conference:
Thanks for reading!  More to come soon!
❤ Keough