Hi!  I'm Kilroy's Ryan Keough and I know what you're thinking.  (Nailed it! Starting off with a 10 year old inside joke that only 20 people reading this will get, that will pull in new readers for sure!)  You're thinking "Who the hell is this guy?"  "Why should I care what he has to say?"  "Why was Batman V Superman so bad?"  Well dear reader I can answer two of those questions for you here, the third I plan on publishing a book about sometime down the line.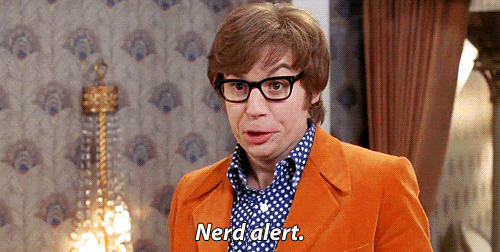 For almost a decade I have worked in the fields of science and education.  I started off teaching low income preschool for the YMCA in the inner city of my hometown of Meriden Connecticut (the dirty Den for those of us that want to make it sound harder than it is).  I went from there to working as an analytical chemist for the working water testing company Homeyer Consulting (if you go visit, I put up the sign in the main office which looks dope.)
From there I worked as a molecular geneticist for the blandly named Genetic Services Inc.  After leaving that sinking ship right before it hit the bottom of the proverbial ocean I began to teach high school science at the wonderful Lab High School for Collaborative Studies where I am happily employed and wearing bow ties every Tuesday to this day.
Why am I listing my resume?  Do I somehow think this will make you take me seriously or consider me an expert in science and education?  Ego, no and I don't, because I'm not.  I'm no expert, not in either science or education and I wouldn't try to convince you otherwise.  What I do want to convince you of is that I love science and education so very much.  No exaggeration, the list of top 5 things I love look like this:
Tie between my Fiance and Batman
The Rock
My dog
Tie between science and education.
Bill Nye, the human embodiment of science and education.
Which is why you can understand how sad, angry and helpless I have felt with our new presidential regime's attitude towards these topics (and how sad, angry, and helpless I felt in the movie theater during Batman V Superman).  Science can be thought of as the application of logic and reason to problem solving, so by putting gag orders on governmental scientists to try to hide their findings, or refusing to acknowledge overwhelming scientific research on our environment, our government is taking logic and reason out of their decision making process.  This terrifies me to the core, and putting Betsy DeVos in charge of public education is like putting my dog in charge of making sure cheeseburgers don't get eaten.  Neither are qualified and they are both set on destroying that which they are sworn to protect.
Moral of the story we are living in an age where alternate facts are peddled around as if they are real and actual facts are shunned so I am fighting back the only way I know how, with some silly jokes, gifs, memes, and information.  Welcome to Keough's Corner.
I plan to use this website as a source for news and facts on amazing things in the field of science and education.  Where possible I want to bring you information straight from a primary source, or at the very least a reputable secondary source, all with my humor and insights spread throughout to either make them more enjoyable to read, or make them infuriatingly annoying to read, I guess that's a personal preference thing.  I also will be adding video content as the situation calls for it and I have tons of guest contributors lined up that are way smarter than me so prepare to have your mind blown and your knowledge base expanded.
I really do believe that through education and understanding this country can become less divided and life can be improved for everyone. I hope you will join me on this journey and not just by reading but being an active participant.  Comment on things, question me, call me out if I'm wrong.  If you have something amazing you are working on in science or education and you want to contribute a post or video please contact me!  Thank you for taking the time to read this, to quote my amazing principal Brooke Jackson, I love you all and there is nothing you can do about it.
❤ Keough